ISO 50001 Energy Management Systems
Measure, analyse and manage your energy.
Take control of the energy information essential
to your business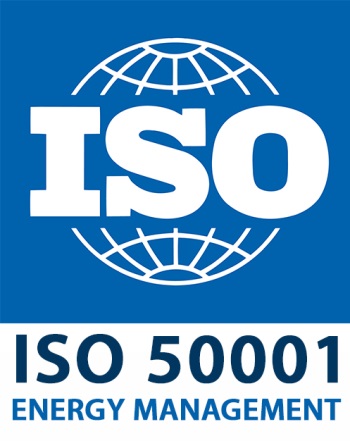 What is ISO 50001 Energy Management?
ISO 50001 is based on the management system model of continual improvement also used for other well-known standards such as ISO 9001 or ISO 14001. This makes it easier for organizations to integrate energy management into their overall efforts to improve quality and environmental management.
ISO 50001 provides a framework of requirements for organizations to:
Develop a policy for more efficient use of energy
Fix targets and objectives to meet the policy
Use data to better understand and make decisions about energy use
Measure the results
Review how well the policy works
Continually improve energy management.
It is ultimately a framework to help businesses of all sizes to help implement an energy management system (EnMS). It primarily helps businesses to manage & reduce energy usage as well as reducing energy costs.
Regardless of if you are a small to medium size business or a large corporate organisation, ISO 50001 enables you to manage your energy in a standardised way which complies to government regulations whilst providing real time benefits for your company and reduce the impact your business has on the earth.
Whether you are wanting to reduce costs, fulfil legal directives, reduce your carbon footprint or increase your sustainability and become ISO 50001 certified, or just voluntarily following the protocols, ISO 50001 provides you a set of guidelines to allow you to achieve them all.
– Reduction of business costs
– Complies with legal requirements
– Waste reduction
– Reduces business risk
– Internationally recognised standard
– Allows you to identify what energy you are using & where
– Shows that as a business, you prioritise your reduction environmental impact
Why use icSynergy for your ISO 50001 EnMS?
Combined with our full-scope energy saving solutions, businesses can save 5-10% on energy costs immediately and comply with new regulations on energy saving, ISO 14001, ISO 14064, ISO 50001, ISO 15927 and DIN EN 16247, plus energy saving roadmaps like the UK Energy Savings Opportunity Scheme (ESOS).
With the advance in technology and a pressing desire to reach net zero by 2050, managing your energy is essential to not only to hit the targets set by the UK Government by 2050 but also to ensure that you are maximising cost savings.
ISO 14001 Compliant Templates
Fully Installed within 4 Weeks

ISO 50001 Compliant Templates

No Need to Change Suppliers
"Energy is critical to organizational operations and can be a major cost to organizations, whatever their activities. An idea can be gained by considering the use of energy through the supply chain of a business, from raw materials through to recycling.
"Individual organizations cannot control energy prices, government policies or the global economy, but they can improve the way they manage energy in the here and now. Improved energy performance can provide rapid benefits for an organization by maximizing the use of its energy sources and energy-related assets, thus reducing both energy cost and consumption. The organization will also make positive contributions toward reducing depletion of energy resources and mitigating worldwide effects of energy use, such as global warming." – ISO Secretary-General Rob Steele
User Friendly Reporting & Management
Our business energy monitoring system has been designed with users in mind and to make it as simple and easy to navigate your way through and you find that all information is available within three clicks. Using reports, ET curves (Energy/Temperature) or alerts in case of deviations, Energinet will soon become your key tool in energy saving
Energy Saving Roadmap & Government Reports
Energinet is the complete management software to manage energy consumption. In addition, it documents and verifies the results of investing in and implementing Energy Saving Measures whilst ensuring you meet the requirements of the GHG Protocol Corporate Standard, ISO 14064, ISO 50001, ISO 15927 and DIN EN 16247
Unlimited Data Monitoring Points & Users
With Energinet, you have complete and efficient control of all the energy consumption of your buildings. The system is modular so there is no limitation to the number of users. If you want to expand your operations you simply need to add more monitoring points. More points, more data, more savings.