Helping to make our world more sustainable one point at a time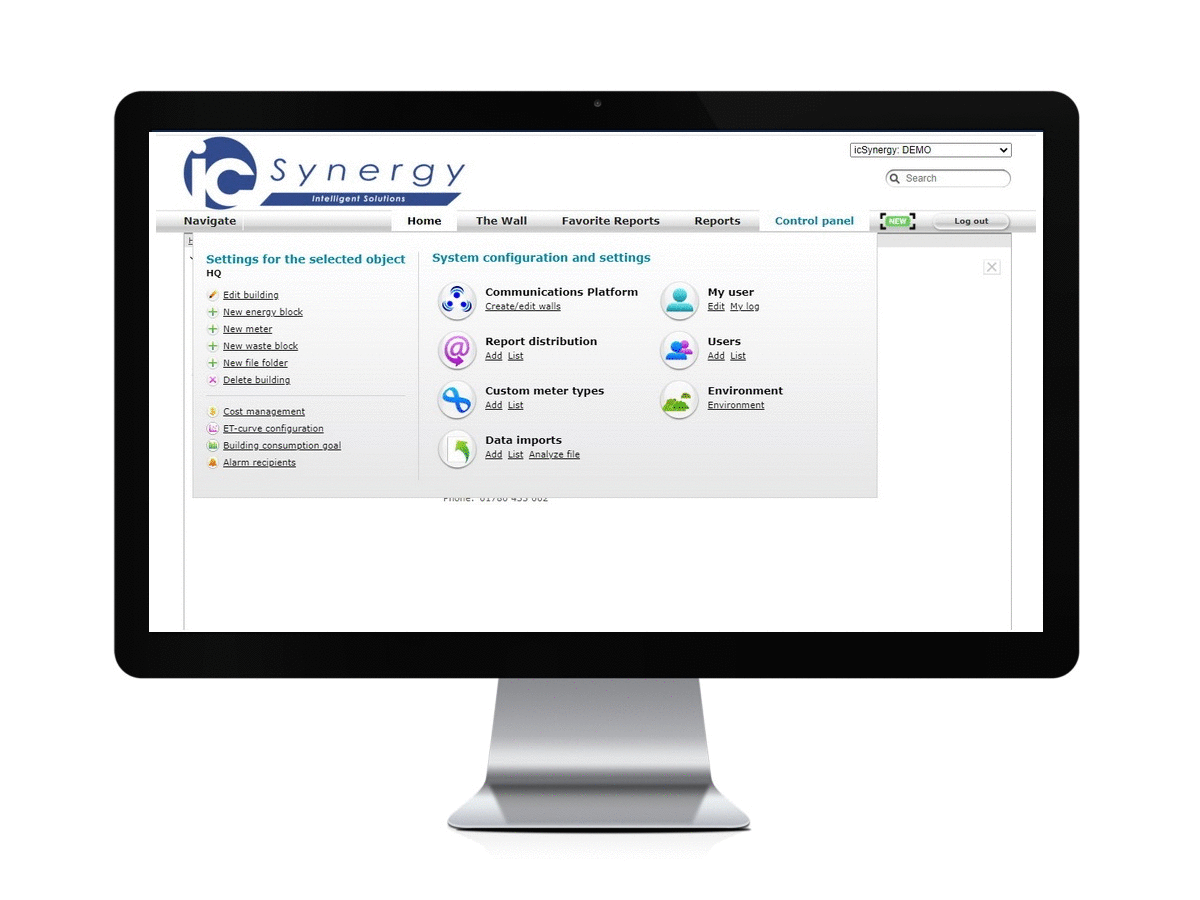 The purpose of preparing an environmental report for your own company is to contribute to making society more sustainable and make the company more conscious of its environmental impact. This should be done internally through internal control and externally with reference to purchases, energy consumption, transport, waste management and aesthetics.
In the UK Quoted Companies and 'large' unquoted companies have to include certain disclosures on their greenhouse gas emissions in their directors' reports.
It is highly likely that in the legislative framework of the green economy, the business turnover level will reduce year on year requiring more and more organisations to disclose details on GHG emissions.
Energy & Environmental Reports
– Quick View
– Energy Total
– Building Consumption
– All Meters
– Consumption by Category
– Meter Info
– Environment Report
– Projects
Building & Energy Reports
– Energy Consumption
– ET-curve
– ET-curve Difference
– Year Comparison
– Volume Report
– Meter Status
– EPC
– Year Report
– Spectral Analysis
– Sorting Rate
– Amount of Waste
– Waste Cost
– Raw Data
– Meter Values
– Duration Curve
– List
– Create New Custom Report
Environment Reporting provides details of a company's resource consumption relative to waste, energy, transport and more. It makes it possible to compare the situation from one year to the next. The report will make the management more aware of improvements of the environment.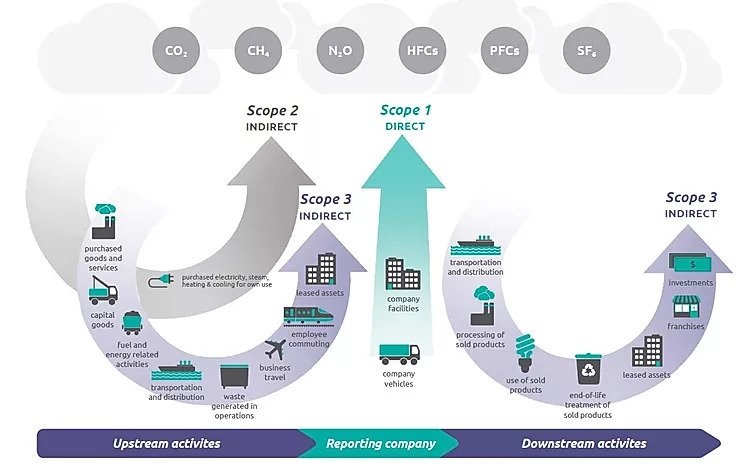 Scope 1: All direct emissions of greenhouse gases. This applies to emissions which are the consequence of activities in the company.
Scope 2: Indirect emissions from the consumption of purchased electricity, heating, cooling and steam and more and includes emissions from entities from which your company buys products and services.
Scope 3: Other indirect emissions, such as extraction and production of purchased materials and fuel, transport related activities in vehicles which are not owned or controlled by the organization liable to report, electricity related activities which are not covered in Scope 2, outsourced activities, waste management etc.
In Energinet, all registered meters which have been included in a defined Scope group and CO2 equivalent, will be automatically included. All other emissions are registered manually such as for example air travel and more.
Most meters will be registered in Scope 1.
Energinet contains a report generator allowing you to use the existing standard formats or create your own custom made reports to match the requirements of your business.
Users can experience up to 15% energy savings if the information and data provided is utilised to target operational, procedural and behavioural changes and improvements across the business.
Our pay per point payment model ensures you are in control of all your costs.
Keep Existing Energy Suppliers
No need to change your utility suppliers or brokers. Energinet will measure and monitor energy and water usage from all fiscal meters.
Identifying energy waste enables you to reduce costs immediately producing a real return on your investment.
Your Energinet dashboard can be created within 24 hours ready to add meters and measuring points as required, Historic data can also be uploaded into the system.
The system is modular in configuration and there is no limit to the number of points, buildings, sites or users.
A great user interface and navigation system ensures you can start using the system effectively and efficiently.
Developed around ISO50001 & ISO14001 templates and procedures that satisfy audit requirements.
Our "Pay per Point" payment model ensures you are in control of all your costs at all times.