Energy Management for the
Manufacturing Industry
Energy Management in the Manufacturing Industry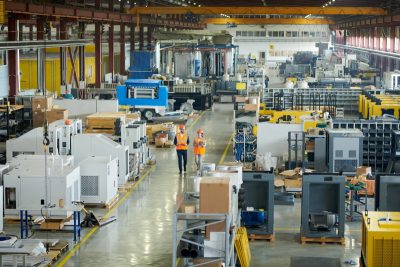 In the UK manufacturing remains central to the success of the economy overall, accounting for two thirds of overall R&D, 45% of exports, 15% of business investment and 2.7m high value jobs. With annual output of £192 billion the UK remains the ninth largest manufacturing nation in the world.  
A new industrial revolution in the form of Industry 4.0 will soon be upon us. Big Data and advanced analytics, the Internet of Things, digital modelling, additive manufacturing, computer-integrated manufacturing—Industry 4.0 not only embraces each of these (and more), but combines them together in order to make a whole that is vastly greater than the sum of its parts. 
Energy and environmental data will be an essential part of Industry 4.0. 
To ensure that business and energy strategies are successfully integrated, energy data will be required for all the different processes involved in the many ranges and types of production. This will mean monitoring and measuring the energy associated with individual production lines and associated plant and equipment. The data collected will enable the carbon foot printing of not only the production facilities, but also that of the product.   
Identifying the high intensity emissions and the causes, from' goods in' to 'goods out' and distribution, ensures that accurate and timely interventions can be made on a continuous improvement basis.    
Manufacturing Energy Management
In the manufacturing industry, energy management is one of the key drivers to reduce costs, reduce emissions, and enable efficient and effective business planning. Increasing numbers of manufacturers now realise that energy management is a way to support greener manufacturing and long-term sustainability via carbon foot printing of facilities and products. Energy and environmental management also offer many benefits for sales and marketing to consumers and customers who have ethical procurement policies.
Why use icSynergy's Energinet platform?
Combined with our full-scope energy saving solutions, businesses can save 5-10% on energy costs immediately and comply with new regulations on energy saving, ISO 14001, ISO 14064, ISO 50001, ISO 15927 and DIN EN 16247, plus energy saving roadmaps like the UK Energy Savings Opportunity Scheme (ESOS).
With the advance in technology and a pressing desire to reach net zero by 2050, managing your energy is essential to not only to hit the targets set by the UK Government by 2050 but also to ensure that you are maximising cost savings.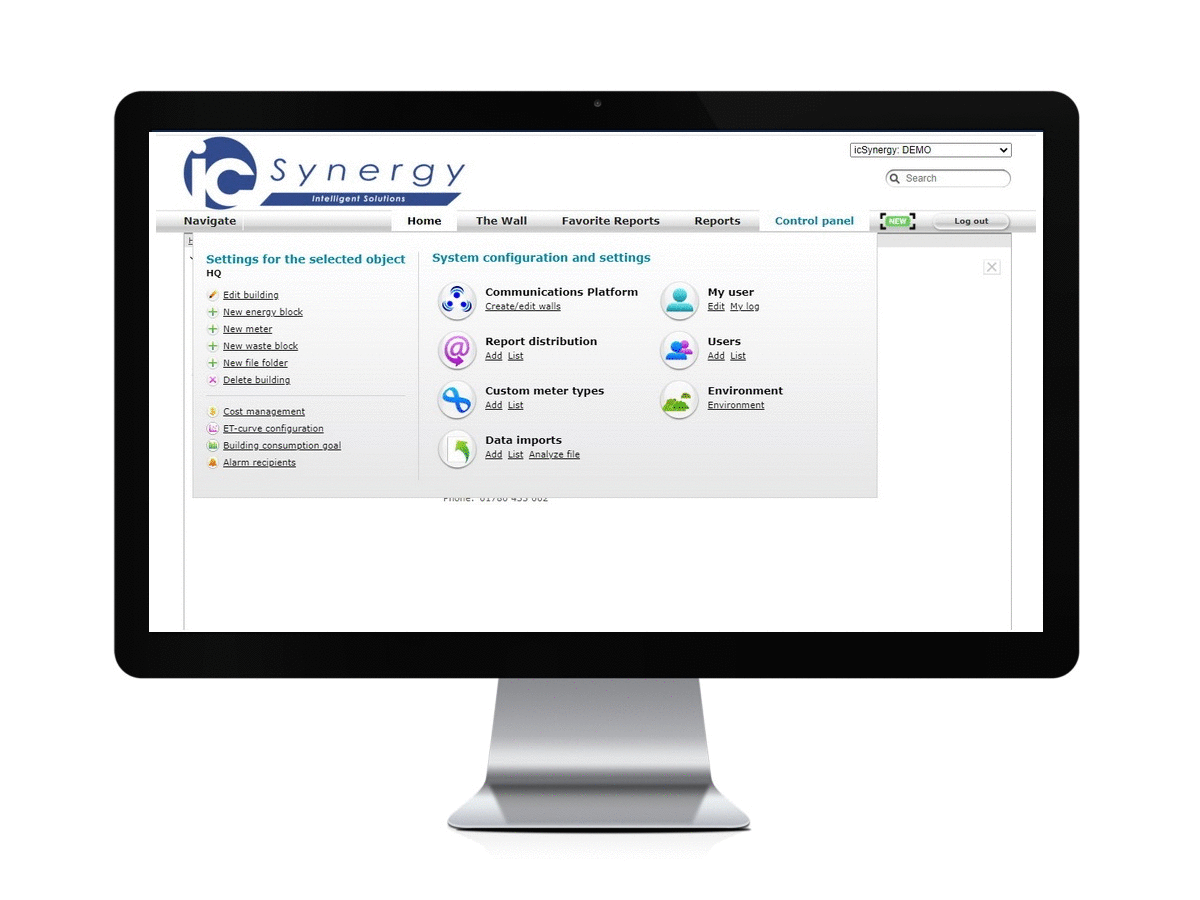 Users can experience up to 15% energy savings if the information and data provided is utilised to target operational, procedural and behavioural changes and improvements across the business.
Our pay per point payment model ensures you are in control of all your costs.
Keep Existing Energy Suppliers
No need to change your utility suppliers or brokers. Energinet will measure and monitor energy and water usage from all fiscal meters.
Identifying energy waste enables you to reduce costs immediately producing a real return on your investment.
Your Energinet dashboard can be created within 24 hours ready to add meters and measuring points as required, Historic data can also be uploaded into the system.
The system is modular in configuration and there is no limit to the number of points, buildings, sites or users.
A great user interface and navigation system ensures you can start using the system effectively and efficiently.
Developed around ISO50001 & ISO14001 templates and procedures that satisfy audit requirements.
Our "Pay per Point" payment model ensures you are in control of all your costs at all times.
Property and Facility Management
"With Energinet, our energy usage in the military has been reduced by 15 percent. The goal by 2015 is a further additional 15 percent reduction. Overall, this achieved a 45% reduction in energy costs."
"Energinet has provided us with a unique overview of our energy consumption. We are able to uncover irregularities immediately as they occur and correct the problem at once."
Talk to icSynergy about your Energy Management Requirements